I am living proof that advertising works. As you all know, I have signed up for the J Crew newsletter and get all the inside scoop on deals and new clothing. I received an email last week about a tweed blazer and I loved it! Naturally, I am sharing it with you.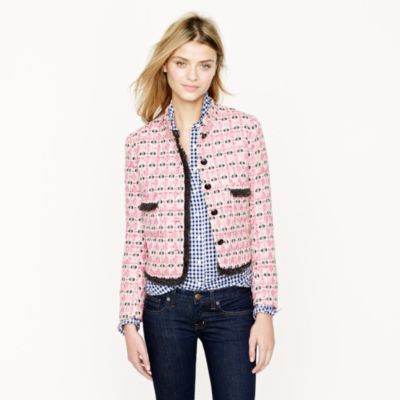 J Crew Collection Lady Jacket in Graphic
Tweed
.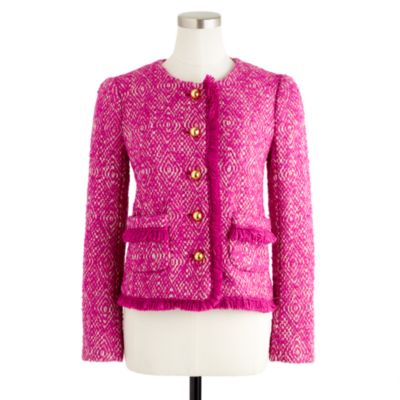 J Crew Lady Jacket in Corkscrew Tweed in vibrant
fuchsia
.